---
If you live on the Mornington Peninsula, you would have undoubtedly seen the wide variety of native animals around. From kangaroos to cockatoos, we live amongst a thriving indigenous ecosystem, that need wildlife protection. However, there are many dangers to these creatures, especially our busy roads. Many nights when I drive home, I see a lovely family of kangaroos that linger too close to the road.
So what can we do if we come across an animal in distress? Fortunately, there are several people and organisations putting themselves out there, willing to come to assistance for wildlife protection on the Peninsula. I have compiled a list of contacts who can come to your assistance in the case of an animal emergency.
Jenny Bryant – Koala rescue
0417 395 883
Jenny is known in the local area as the koala woman – the best person to call when coming across a koala that has been hit by a car, or otherwise appears injured. If you come across a koala that has been involved in a motor vehicle accident, the best thing to do is give Jenny a call and wait with the animal to make sure it doesn't come to any further harm.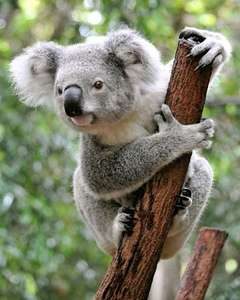 W.H.O.M.P. – Wildlife Help On the Mornington Peninsula
0417 380 687
W.H.O.M.P. is the number to call for any animal emergencies, at any hour in the Westernport region.
Animalia Shelter
0435 822 699
Animalia Shelter is another organisation for all sorts of wildlife, available for emergencies at all hours. They will offer advice as well as come to help any animals that you find.
The Snake Catcher
0408 067 062 or 03 5975 0481
If you find a snake somewhere it ought not be, Barry and Karen are the people to help you out. They have a great amount of experience catching and relocating snakes.
In a non-emergency circumstance, Wildlife Victoria has a 24 hour hotline to give advice and answer questions regarding our native animals. 13000 94535
These numbers are definitely worthwhile saving into your phone for those unexpected situations. It's great to be prepared any time to help protect our beautiful native fauna.
Please send us here at Atticus GP Clinics in Melbourne any photos of any furry or scaly local friends you see out and about!