The projects below are an embodiment of our values of:
Kindness
Empowerment
Creativity
---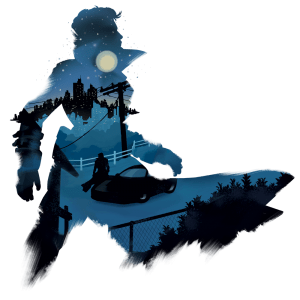 Dratticus
Born in Melbourne and infused with alien nano tech, Dratticus is a doctor like no other.  On one hand, he's got his vulnerabilities, but on the other, he's got superhuman powers that can save lives, powers that even he is only beginning to learn about.  Fusing the inspiration of doctors with the unfettered creative liberty of art can only lead to good badness.  And so it is, that the story of Dratticus unfolds.  Chapter 1 is done.  Chapter 2 is about to drop and watch out, because you might just bump into our caped hero on a street near you!  Dare to follow here…
---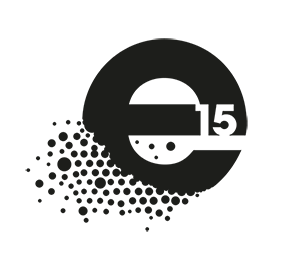 e15
Whilst a lot of people love to have a cup of coffee, the use of caffeine as a supplement, particularly in energy drinks, has escalated and become normalised way too much.  As doctors, we see some of the tragic consequences of this.  Young people, walking around with high blood pressure in their 20s going on to have heart problems requiring medications in their 30s.  It's just not talked about enough.
So, to expand on the messaging we deliver within the four walls of a consultation room, we decided to create our own healthy energy drink, e15.  The objective of e15 is to change the message of energy being a "hit of adrenaline and motivation" to energy being derived from sustaining your body and mind.  Indeed, the e15 project connects with Dratticus, to bolster the energising effects of self-belief and unlocking the true superhero in you! Learn more about e15 at www.e15.world
---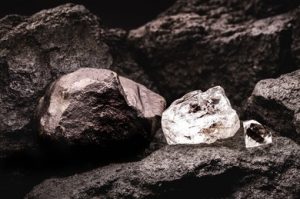 Diamond Kind
It's a fast-paced world out there, and in all the hustle and bustle, many of us are under pressure.  And moments of high pressure in our day are the times that can result in aggression and abuse manifest as family violence and road rage for example.  But on the flip side, "stress" can improve our performance in different ways.  Indeed, as the saying goes, "Pressure makes diamonds".  The question is, when we're under pressure, can we avoid becoming aggressive and be the ultimate diamond – a kind diamond and become – Diamond Kind?  Our video series tracks the lives of various individuals as they describe their moment of being Diamond Kind.  In doing so, Diamond Kind hopefully can be part of a movement about respecting the importance of electing to pause when under pressure, practising mastery of the moment and choosing to be kind.
---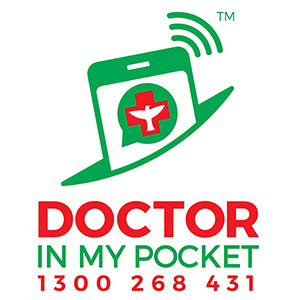 Doctor in My Pocket
In 2020 when COVID struck, telehealth was thrust into the vernacular of most people.  As a medical company, we realised that what we were now doing, delivering healthcare over the phone and video, had a sweeping application.  And so we created Doctor in My Pocket, our national telehealth service.  This service reaches remote places in Australia, where doctors are very hard to come by.  In general, Doctor in My Pocket services the whole of Australia and in capital cities, we have partnered with a medication delivery service that allows any prescription ordered to be deliver to the patient's door within 60 minutes, truly making it a service that brings healthcare to the home.  We are encouraged by how Doctor in My Pocket has increased the access to healthcare across Australia this way, and look forward to being a part of the continued growth of telehealth. You can find our national telehealth service here www.doctorinmypocket.com.au.
---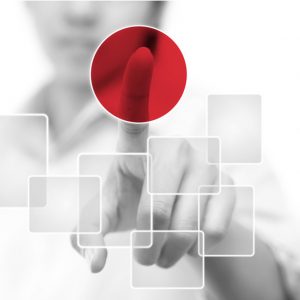 CliniTouch Vie
We reckon it's great to support the elderly live at home, as independently and for as long as they can.  What we know is that there are great technologies emerging to support this movement.  This includes telehealth, as is delivered by Doctor in My Pocket as described above.  Remote patient monitoring is another advancement that can support people at home.  Atticus has teamed up with Spirit Healthcare from the UK to be the first organisation piloting CliniTouch Vie, their remote patient monitoring platform. We're doing this from our clinic in Bangholme, working specifically with patients with congestive cardiac failure (CCF) and chronic obstructive pulmonary disease (COPD) to begin with.  We look forward to providing updates and eventually sharing the results of the pilot, once again, promoting the worthy end of allowing more elderly people live independently at home. Information about CliniTouch Vie can be found here www.spirit-healthcare.com.au/digital-health.
---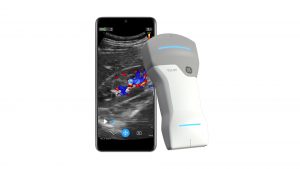 Point of Care Ultrasound (POCUS)
Ultrasound technology allows a doctor to literally see under people's skin – very useful.  Indeed traditionally, a doctor will refer a patient to a radiology clinic for an ultrasound.  But what if you came to your doctor with a problem that needed an ultrasound, for example, a pain in your tummy that could be gallstones, and instead of referring you to go somewhere else for an ultrasound, your doctor could just conduct the ultrasound scan straight away in their consultation room?
That future has come.  Ultrasound machines used to be large, needing to be carted around.  However, these days, there are ultrasound probes that wirelessly connect to a mobile phone allowing a doctor to carry one anywhere.  This is called – Point of Care Ultrasound (POCUS) and we love it.  The doctors at Atticus are leading the way with the uptake of POCUS and being a part of this positive change to better serve patients.
---