---
Atticus is very fortunate to be able to welcome two new GPs to our Somerville and Carrum clinics.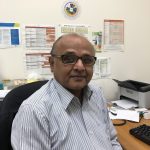 Dr Kosala Jayatilaka is a very experienced, respected and caring GP who has practiced in the local Frankston area for over 10 years. He enjoys all aspects of general practice and really looks forward to improving the well being of all individuals and families who come to see him. In other words, it's obvious to all who meet him that Dr Kosala Jayatilaka loves his job and loves his patients!
Dr Riddle is a very experienced, caring GP. She spent thirteen years as a GP in Edinburgh before moving to Australia in 2017. She has spent her time-to-date working in the local area Dr Riddle enjoys the diversity of general practice and the satisfaction of providing continuity of care for her patients. Dr Riddle completed post-graduate training in Accident and Emergency, Psychiatry, General Medicine, Care of the Elderly, Paediatrics and Obstetrics and Gynaecology. Dr Riddle's areas of particular interest include Women's Health and Paediatrics, Mental Health and Palliative Care. Dr Riddle has undergone additional training in Implanon insertion and removal.
Work-life balance is important to Dr Riddle and, along with her passion for general practice she enjoys bringing up two active children along with her husband of sixteen years. When not shuttling her children to sporting pursuits Dr Riddle enjoys running, tennis and a beachside lifestyle!