---
For those of us working at a desk all day, you often find the end of the day comes with a stiff back and low energy. Better Health Victoria has called sitting "the new smoking". This is based on the many potential damages that prolonged sitting can do to your body. These damages include the weakening of muscles, weight gain, hip and back problems due to poor posture, increased risk of heart disease and more.
Here are some ways to incorporate a little more activity into your workday.
Use Your Lunch Break To Take a Brisk Walk
Take the time scheduled for your break to enjoy the outdoors. If you work close to a park, you could take your packed lunch there to appreciate the outdoors. Should your workplace not be near anywhere you can sit, simply eat your lunch at work then take an energetic stroll afterward while you listen to some music, or just enjoy your own thoughts. Taking this time out has also been proven to improve mood and productivity in the workplace. The Scandinavian Journal of Medicine & Science in Sports performed a study of regular 30-minute walks which found notable improvements in employees' workplace happiness.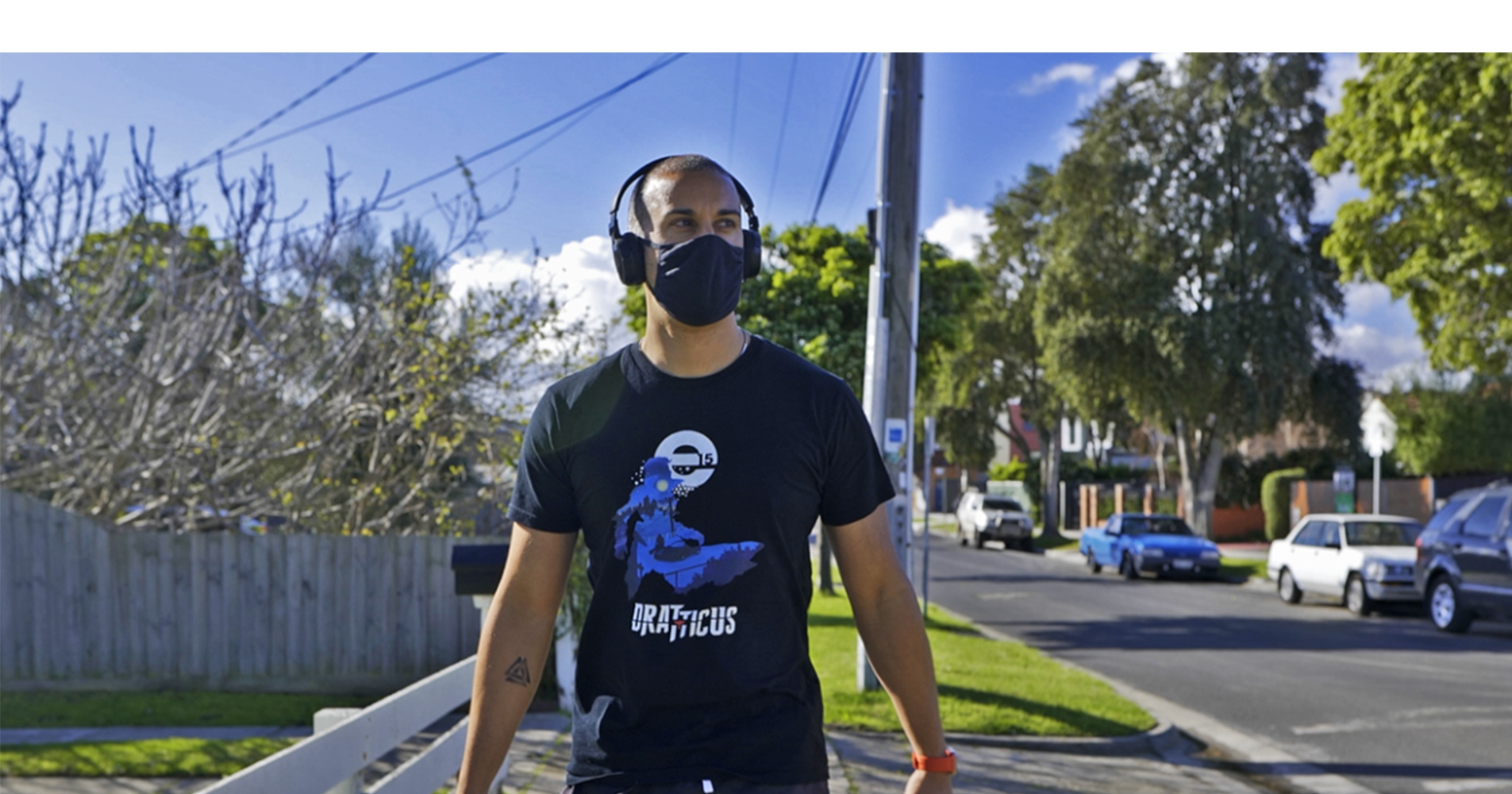 Perform Exercises at Your Desk
These are all exercises that can be completed while seated at your desk:
You can also use your desk chair to do:
Catch Public Transportation or Cycle
By catching public transportation or riding a bike to and from work, you ensure that your workday begins and ends with a little activity.
You can use the PTV app or website to plan your journey and tramTRACKER as a means of tracking exactly when your next tram is arriving, in live time.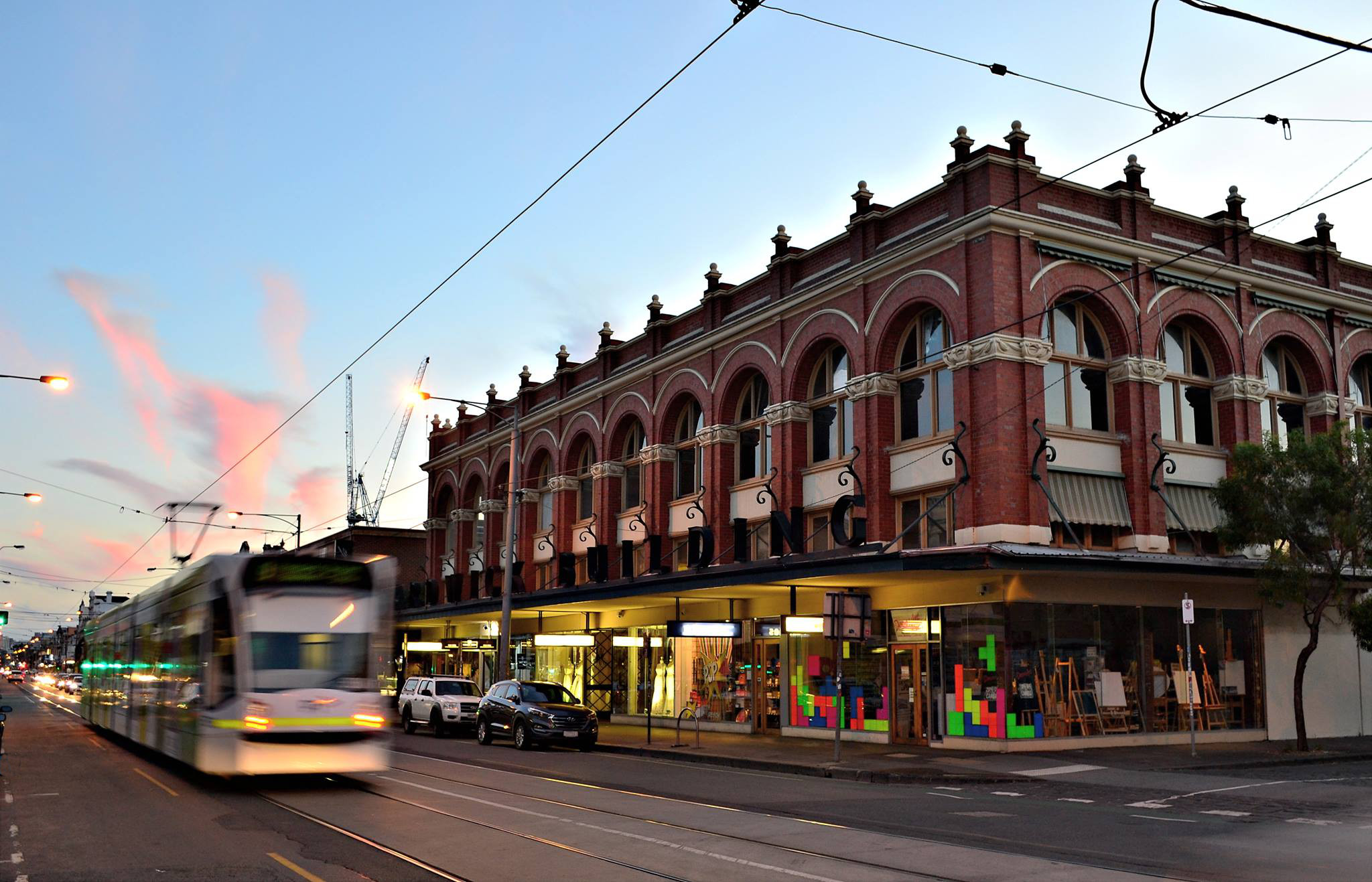 Use an Activity Tracker on Your Smart Phone or Smart Watch
Most activity-tracking watches and devices have reminders in place to prompt activity after long periods of the wearer remaining sedentary. These reminders can be your cue to take a walk around the office or to refill your water bottle. If you work in a private space, take a moment to do some star jumps or burpees to get the blood flowing again.
Read Brett's article on tracking your exercise with the Welltory App.
Try a Standing Desk
If your workplace allows it, consider adding an adjustable standing desk to your work station. Standing desks can lower your risk of weight gain, obesity and heart disease while also decreasing back pain.
By attaching an adjustable standing desk, you have the option of lowering it when exhausted. Having the flexibility to alternate between sitting and standing throughout the workday will also change up your mindset, which can aid productivity.
Click here to see Officeworks' range of standing desks.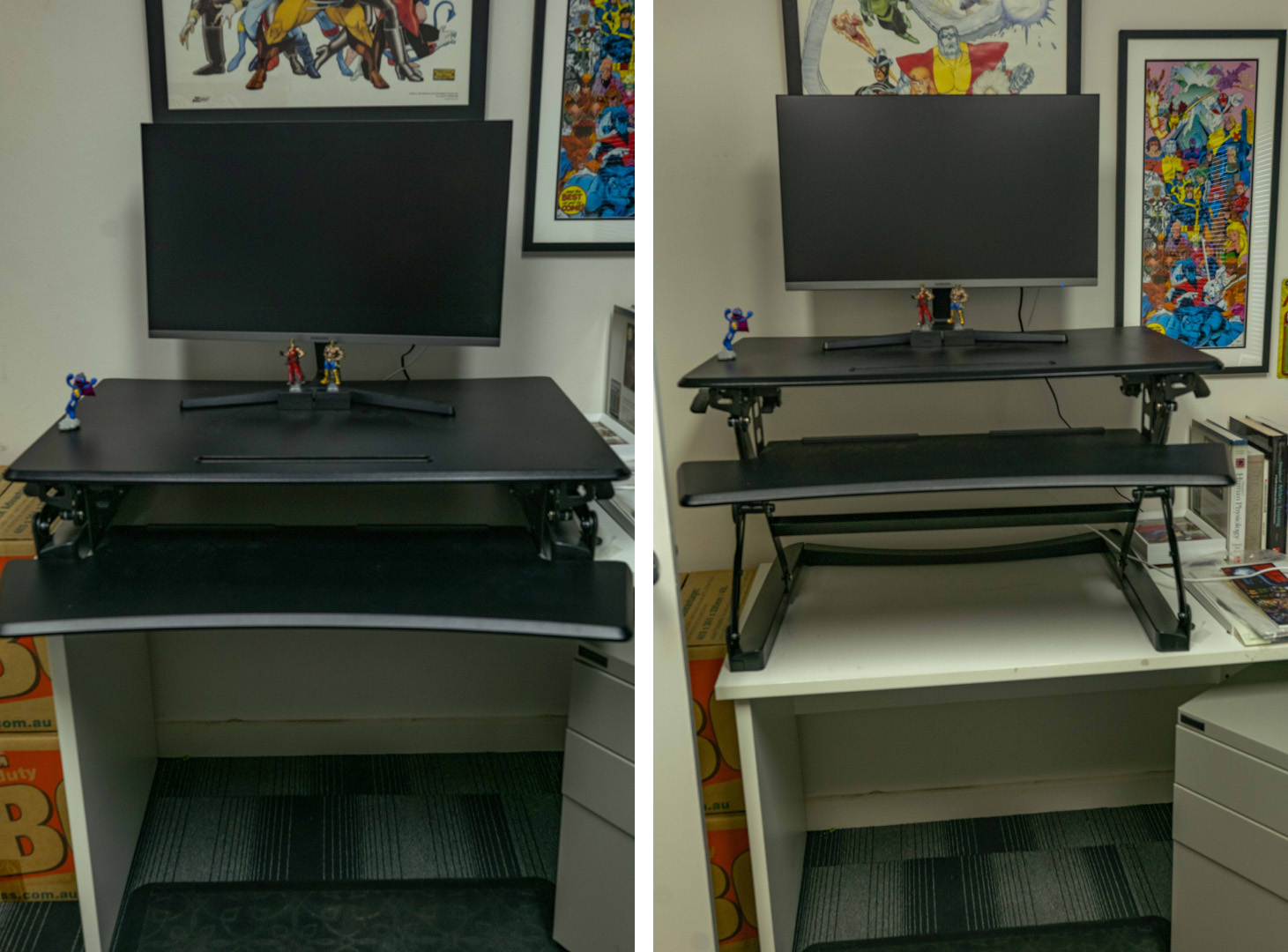 One of our stand up desk setups in the office at Highett. It is extendable from a seating position to a standing position.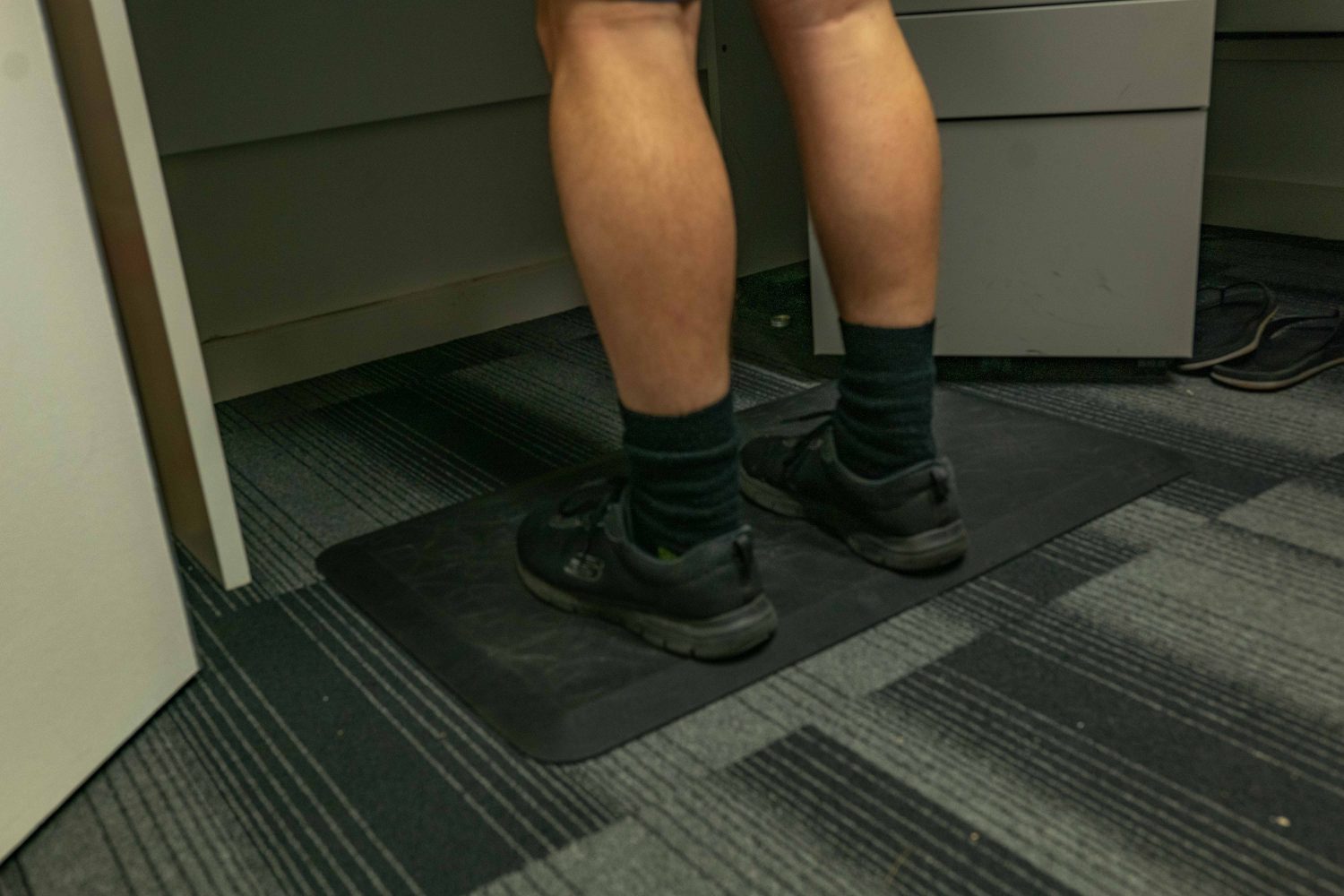 Ensure to place an anti-fatigue standing matt on the floor at your stand-up desk for extra support.