---
The Melbourne Food & Wine Festival
The most recent Melbourne Wine & Food Festival was held in Jindivick recently. At Atticus GP clinics we believe that diet and exercise are the mainstays of good health, having more home cooked food than takeaways, ensuring you are eating enough nutrients and getting enough exercise for your physical and mental health. This is why we were very proud to host a significant portion of this event on the future site of our new Jindivick clinic! We were so delighted to attend and get to meet some of the wonderful people in the local community. Floyd even got to meet Matt Moran! Matt Moran is an Australian celebrity chef and restaurateur. Some of our amazing team that attended this event was Floyd, Clare and Toria!
The Village Feast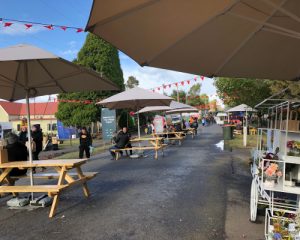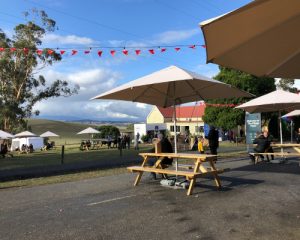 Funds raised by this event was donated to the Gippsland Emergence Relief Fund. It was the perfect day of fun, located an hour outside of Melbourne in the lovely and tiny town of Jindivick. It was a great day for families and groups to attend and make a day of it.
Multiple local pop-up stalls lined the streets offering exceptional food, drink and produce for purchase. All of which was complemented by entertainment! Including a town fair for kids, competitions and live music.
The stalls in attendance were as follows:
The Café – Matt Moran x Jindi Caf collaboration
The Green Grocer – Shannon Martinez, Smith & Daughters and Smith & Deli
George Calombaris on the Main Stage – judging the CWA competitions at 3pm
The Chinese Restaurant – Victor Liong, Lee Ho Fook
The Butcher – Troy Wheeler, Meatsmith
The Pub – The Lincoln and Sailors Grave Brewing
The Deli and Smokehouse– Trevor Perkins, Hogget Kitchen
The Dispensary – Loch Brewery & Distillery and Bad Frankie
The Bottle Shop and Wine Bar – Blackhearts & Sparrows
The Weekly Times Milk Bar – Gippsland Jersey
The Lolly Shop – Jacican
The Bakery – Tamsin's Table Cake Shop
Pat and Bill's Bar – Patrick Sullivan, William Downie and David Moyle (Longsong)
Produce Market – stallholders from across Gippsland
The Town Fair – fairground fun, competitions and stalls for the kids
The Barber – The Movember Foundation
The Book Store – String & Salt
The Florist – Allambee Flower Farm
Health Hub – "Time to Test" program by E.J. Whitten Foundation
Live music and entertainment including James Ellis and the Jealous Guys
We were delighted to be able to assist in supporting the E.J Whitten Foundation "Time to Test" program – read our blog about it to learn more!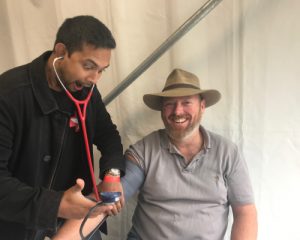 x