---
In 2022, after years of background work, we are set to launch our in-house home care – Mark & Sylvie's Home Care. Named after the late parents of Atticus Health founder, Dr Floyd Gomes, the idea of helping the elderly live at home is something he is really passionate about at a personal level. We will deliver home care in the same way we do the clinics – Driven by Soul.
Ian, Floyd and Hilde.  The first meeting of our Home Care Team. Time to get things started!
Congratulations to our nurse, Hilde Auschehoug (RN), who'll commence working as a home care manager three days a week from Tuesday March 15.  She will continue to work at the clinics two days a week.  And welcome Ian Villalobos (RN), who will be starting with Atticus on that same day, working also as a care manager three days a week and as a nurse two days a week at Bangholme.  Ian's knowledge of the aged care industry from his years of experience will come in handy for home care.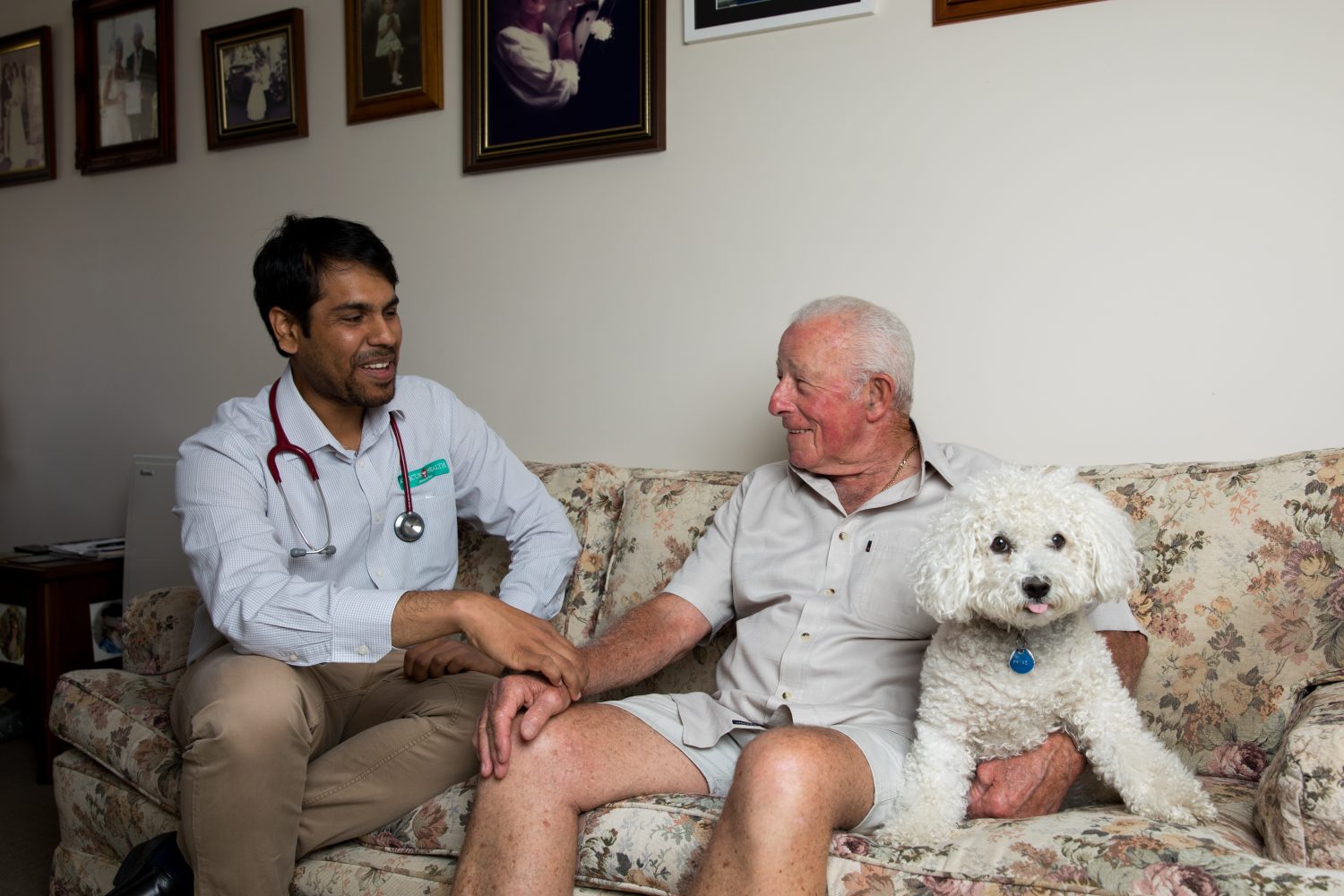 Dr Sai Andey, visiting a patient at home.
If any of you know any personal care assistants – please help us connect with them. Successfully integrating Mark & Sylvie's Home Care with Atticus Health medical clinics has the potential to really take the positive impact we can have on the lives of our elderly patients to the next level, so it's a very exciting time.
If you have any queries about what home care is, or how it may benefit you, get in touch with Mark & Sylvie's Home Care by:
Ph: 1300 268 431
email: mshomecare@atticushealth.com.au
Visiting or calling your local Atticus Health medical clinic
Our address is 260 Highett Road, Highett, Victoria 3190.