---
Haemorrhoids are normal vascular cushions in the anal canal that help with controlling the passage of stool. They can become pathological when they enlarge and cause pain, bleeding, irritation and prolapse and can have a substantial impact on patients' daily activities. These symptoms can also mimic the symptoms of a more sinister pathology. Thus, it is important to perform a clinical examination and endoscopic assessment for patients who present with these symptoms.
Haemorrhoidal disease affects nearly half of the general population. Minor symptoms will often respond to improvement of toileting habits and increasing dietary fibre. Patients with more persistent and severe symptoms may benefit from treatment such as rubber band ligations that can be performed in the outpatient setting. Operative management is usually reserved for patients who have failed non-operative management. Operative options include conventional haemorrhoidectomy, haemorrhoidopexy, or more recent techniques like haemorrhoidal artery ligation or laser therapy.
The choice of surgical option is dependent on the severity of the haemorrhoids. The Goligher classification is universally used to classify haemorrhoids dependent on the degree of prolapse. Grade 1 being no prolapse, grade 2 – prolapse with spontaneous reduction, grade 3 – prolapse requiring manual reduction, and grade 4 – prolapse and unable to be reduced.
Haemorrhoidectomy is a commonly performed surgical procedure. It is regarded as the first choice treatment for grade 3 and 4 or recurrent haemorrhoids, albeit associated with a degree of postoperative discomfort, a delay in return to normal activity but lowest recurrence rate. Results from recent trials suggest that repeated rubber band ligation are also effective in treatment of grade 2 and 3 haemorrhoids. An alternative new technique is haemorrhoidal artery ligation, with early data showing a recovery period more similar to a rubber band ligation, but an effectiveness that approaches a conventional haemorrhoidectomy.
Accurate assessment and clear discussion with a specialist Colorectal Surgeon are important for evaluating the efficacy of the different treatment options.
About Dr Thomas Suhardja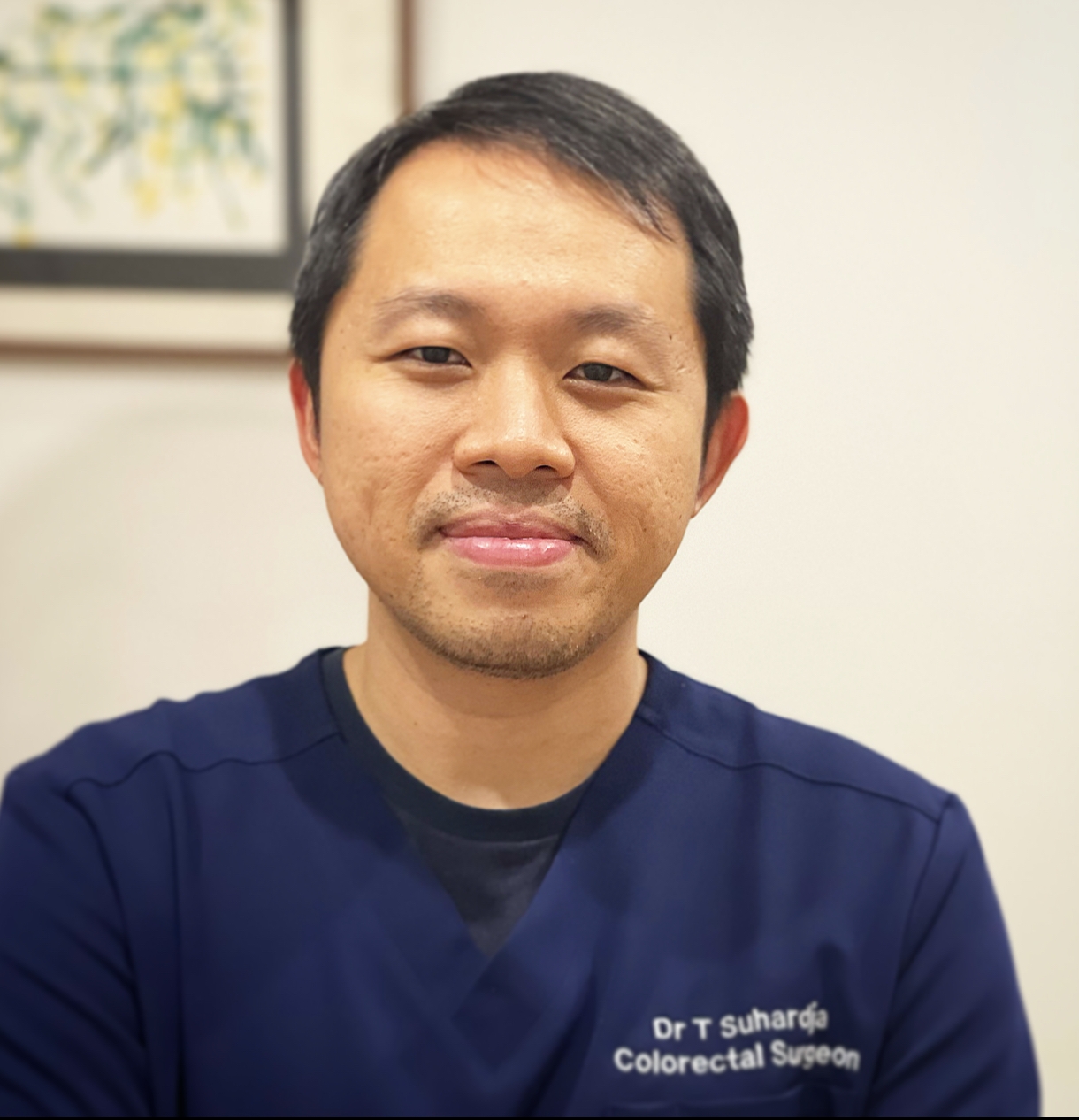 Dr Thomas Suhardja is a Consultant Colorectal Surgeon. He is a member of the Colorectal Surgical Society of Australia & New Zealand (CSSANZ), having completed post-fellowship training at the St George's Hospital, NSW and Austin Health, Victoria. He will start consulting at Atticus Health on April 1st, 2022 at our clinics in Bangholme and Hastings.
You can book with Thomas online at Hastings and Bangholme.