---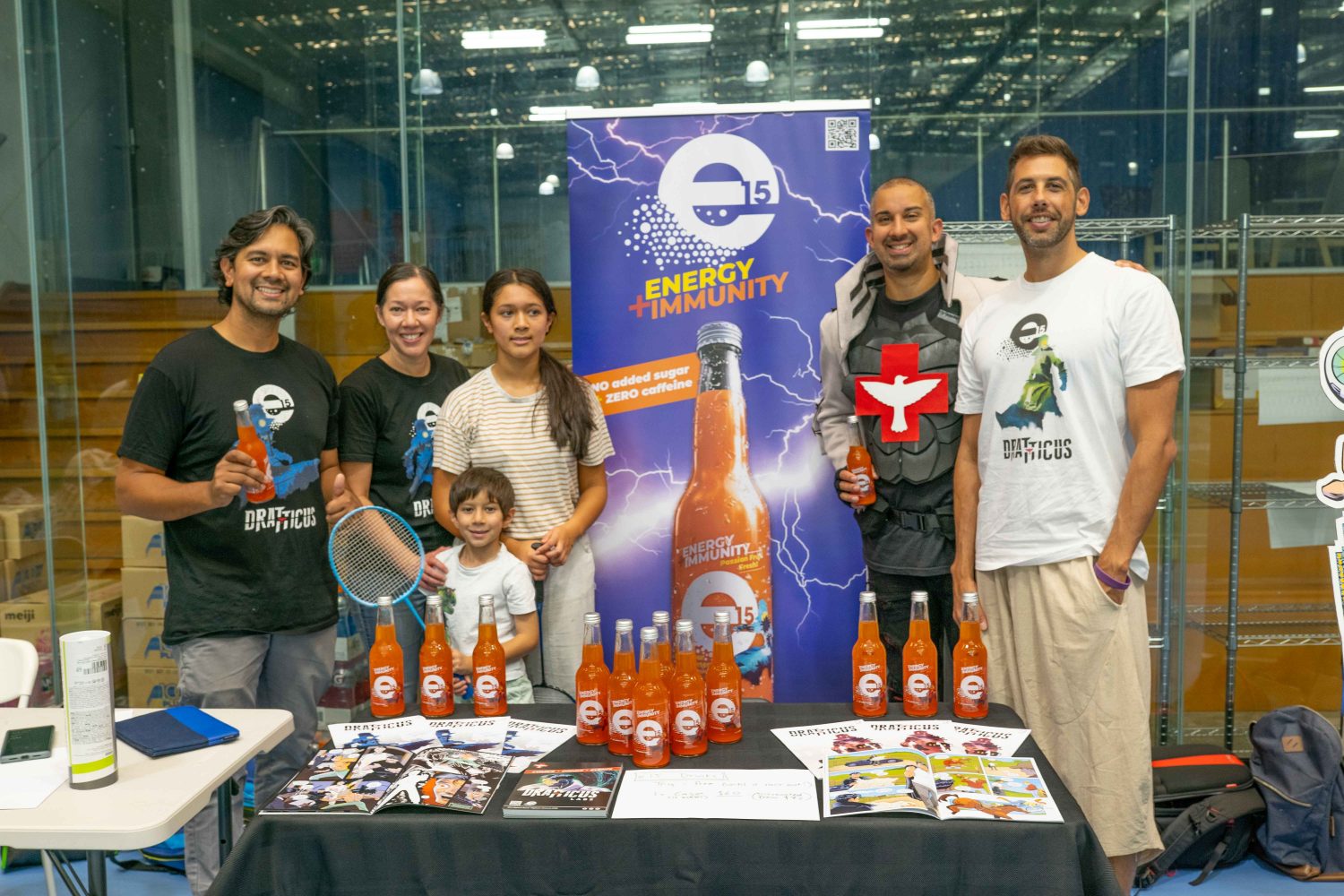 The e15 team. Floyd, Nathalie (with their kids), Dratticus and Nathan.
We enjoyed a casual day of sport at the Australian Chinese Medical Association of Victoria's Family Fun Badminton Day, sponsored by e15 Healthy Energy Drink. Members spent the afternoon playing on the courts at Badminton Connect in Clayton. The e15 team was on hand to deliver cold refreshments to the amateur athletes. Even Dratticus had a swing! A great day by all accounts.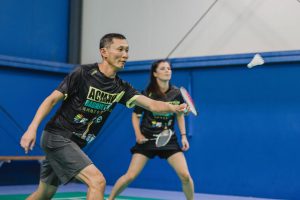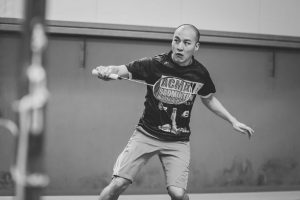 About e15
e15 is a healthy energy drink, designed by Drs Nathalie and Floyd Gomes of Atticus Health. You can buy the drink at an Atticus Health clinic, or visit Dratticus Labs comic book shop.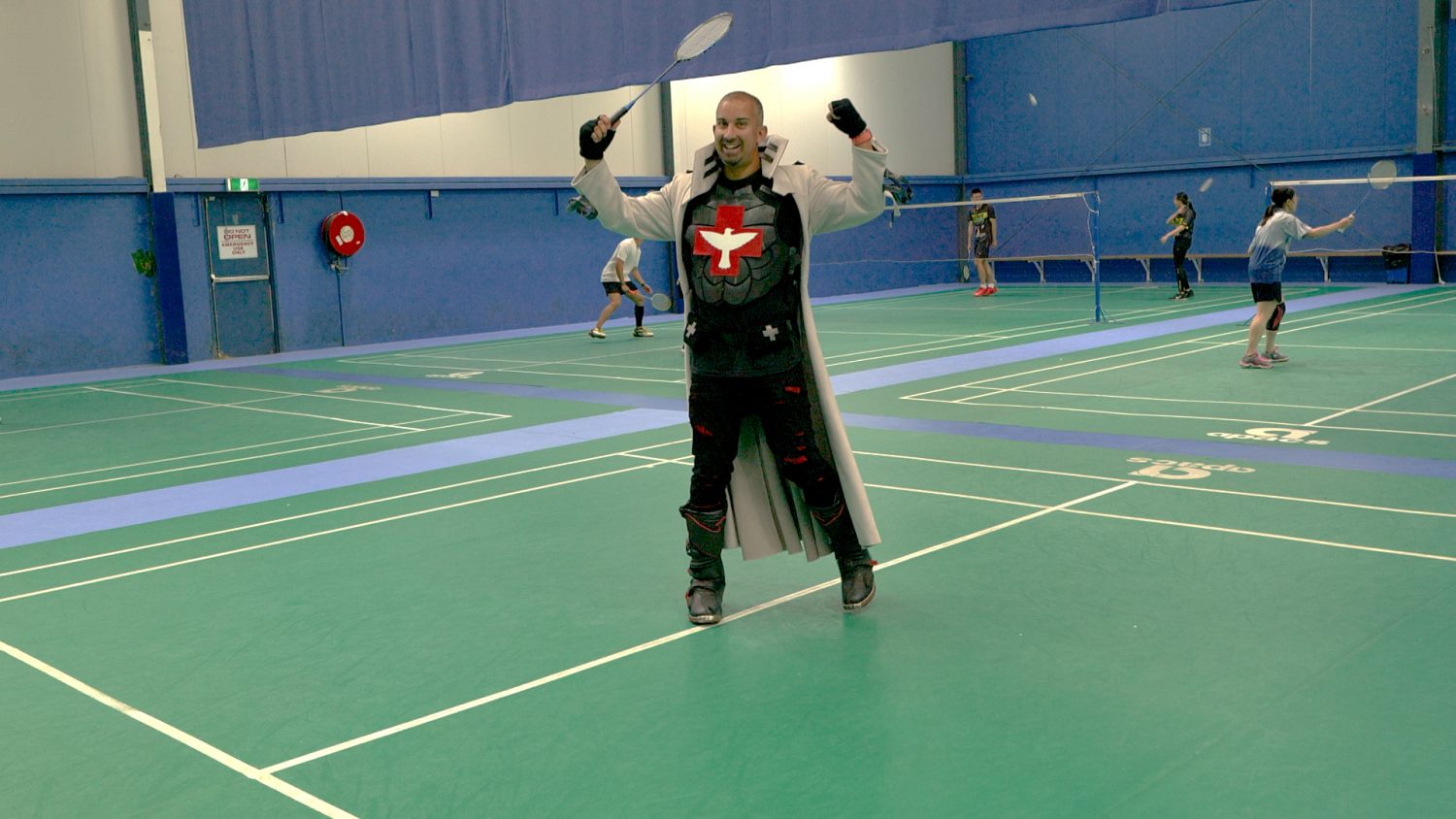 Dratticus shows off his badminton skills.
The Australian Chinese Medical Association of Victoria (ACMAV)
ACMAV is an incorporated association of medical practitioners of Chinese background or interest. It is the Victorian branch of the Australasian Council. ACMAV provides a forum for its members to interact on a professional and personal level through its educational, charitable, and social activities while focusing on the health needs of the local Chinese and broader communities.