---
Want to read our Newsletter from Christmas 2018?
Don't forget to subscribe to our newsletter to ensure you don't miss out on anymore inside Atticus info!
The most popular highlight from this newsletter was our "What do you want your children to remember?" article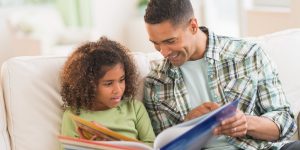 Your chest is swelling..
You feel like it's going to burst, you take a deep breath that enables the expansion, while your smile breaks across your face like a sunrise breaking over the horizon. Your eyes light up and glisten with unshed tears. You're so proud…
You are so unbelievably proud. That's your child, and you love them so much. They haven't done anything particularly amazing, they've just stopped and told you they love you, given you a hug when you needed it most, helped their sibling, cleaned up after themselves or you've just spotted them sharing and playing with another child who looked lonely. Just something small, an everyday thing, that makes you appreciate all those little things that make life worth all the chaos.
These small fleeting moments of life are our memories that we carry throughout our journey, shaping us as humans – the only thing we truly own. We cherish them and actively seek out ways to create new or recreate old memories.
Our children's memories matter to us even more than our own. We want them to experience all the good things life has to offer, we want them to feel and see every ounce of pride and love we feel for them and to always remember that we do, no matter what the future may hold. We want to provide them with the best and most efficient care possible. To be able to trust in a healthcare provider who will genuinely care for them, and not see them as just as a number but as an actual person, with memories and feelings that we want to preserve, maintain and continue to grow, learn and expand for years and years to come.
Make sure your child's memories are in the right hands, by making sure their health is in the right hands. What do you want your children to remember when they look back across their life? Ensure it was of healthy happy years.
This coming year, make sure your health and that of your children's is in safe hands and book in with an Atticus Health GP so you can look after your children's and your memories for the long-term.
Happy Holidays, with love from Atticus Health.